Years of neglect and layup
During her change over she was laid up in Pireaus and renamed 'NOGA' but to my knowledge during those 4 years never really sailed under that name. In fact I am sure she never moved of her own power from the day Chandris sold her. She was actually purchased and destined to be Prison ship in an American port.
On the 12th September 1984 she was again sold and was to be renamed 'ALFERDOSS'
The now renamed "Alferdoss" Arabic for "Paradise". She remained laid up for 10 years in Pireaus. It was rumoured as she would never sail again that the owners of Alferdoss were simply awaiting the price of scrap metal to increase. Whilst at anchor she was slowly been stripped of her fittings. One evening she burst a bilge pipe and began taking on water, over night her list became alarming so much so, her starboard anchor was raised and her port anchor hastily cut away (winch failure) and she was pushed and beached in shallow water until repairs could be carried out and she was refloated.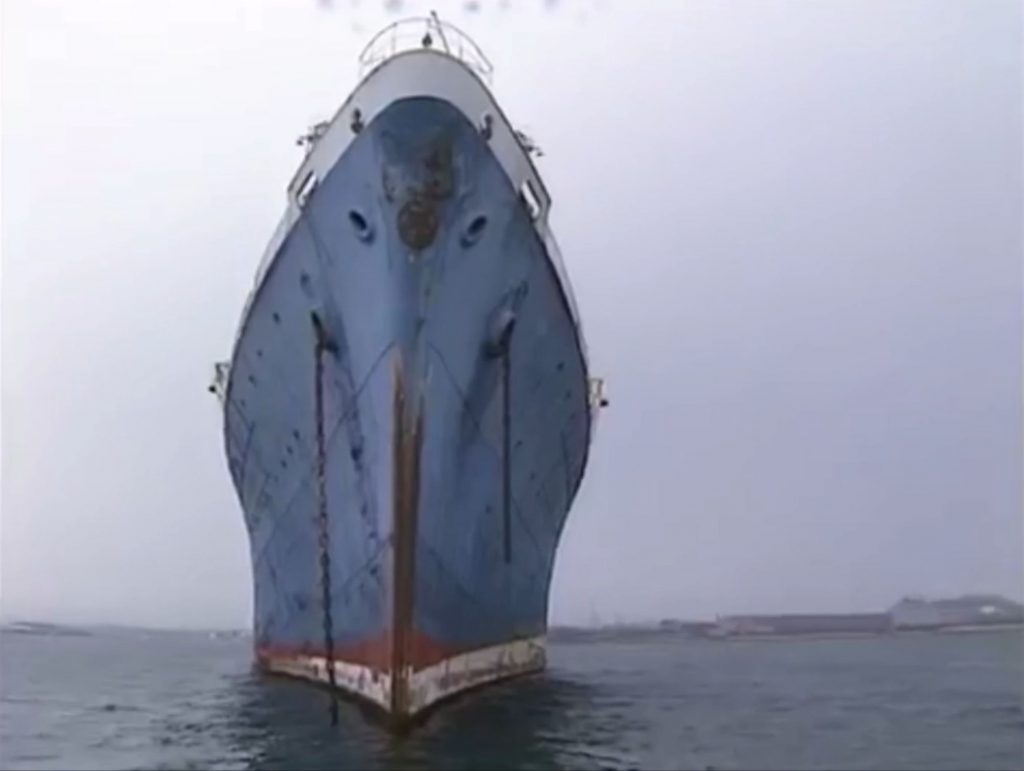 Peter Knego (Ship historian) boarded the vessel during her layup, and has given me permission to publish it on my web site. this was a 14 page report and can be seen in the "interesting" links on my menu.
In a last ditch effort, an Australian syndicate headed by Robert Stone attempted to save the ship however the owners were not interested in the sale. She was destined, had they succeeded, as a museum / floating hotel off station pier Melbourne.
Click to move to her next chapter: The Wreck , American Star